DJ Shaw is a basketball skills specialist and curriculum developer located in Portland, Oregon. Shaw is the owner of DJ Shaw Hoops and the Director of Hoop Diaries, conducting and leading training programs all over the country as well as consulting for Nike Basketball, Nike N7, and the Jordan brand. He is the former Director of Player Development for Shoot 360, a state of the art basketball facility which incorporates analytical feedback with basketball specific training. Shaw was a part of NBA All-Star Weekend 2015 in New York, where he trained athletes on the world's first LED basketball floor in Zoom City Arena, followed by a week of training with over 3,000 youth in Brooklyn for the Nike Zoom League. At the 2017 NBA All-Star Weekend in New Orleans, he consulted for the Nike Basketball event The Other Side of the Game. Shaw attended and played basketball for St. Helens High School, Yakima Valley Community College, and Concordia University. After receiving his bachelor's degree, he worked diligently to build a career around the game of basketball. For over a decade, Shaw has developed a relentless work ethic and passion for providing high-level training. Shaw prides himself on being a lifelong learner who is committed to his passion to see people reach their full potential on-and-off the court.
Xavier Cannefax (
All-American,
Pro)
Passion, work ethic, love, genius; These are a few words in a long list of qualities that describe DJ Shaw, not only as a trainer, but as a man. His genius intellect for the game coupled with his heart gives him an uncanny advantage over other trainers by connecting with his clients and getting them to evolve not only on the court but off. He changed my life for the better. After working with DJ I went from being an athlete with "Potential" to a professional athlete. I've worked with many trainers and none have shown the passion, nor the work ethic DJ displayed on our first day alone. He was willing to wake up at 5am if it meant us being able to get in the gym and he's always involved in every drill, not a glorified rebounder spouting out directions. Along my journey he was a friend, someone I could always rely on or go to for advice. While his training is amazing and his track record proven, his advice and guidance made me grow interpersonally and for that I will be eternally grateful. I love him as a trainer and friend. I highly recommend him to any and everyone!!
Dashaun Wiggins (
Bronx, NY/Portland State,
5 year Pro)
DJ is a great mentor and Great Trainer. A hard worker that gets the job done with Skill Development, Core work, and Footwork. One of the top Trainers I've worked with. He understands the game of basketball and taught me a lot about the game.
Josh Jackson (
All-American,
12 Year Pro)
Since turning professional I have had many trainers some who are good at the skill work aspect and others who just want to be your friend during the workout. Working with DJ, he brings the total package his skill work has allowed me explore and expand my game that I didn't know I had. At the same time he brings a family atmosphere during our training sessions which for a player is something I look for. DJ is always striving to learn more to help better us as athletes both on the court and off. I see his determination to build up the youth not only making them better players but also better people in the community. I am fortunate to have DJ as my trainer and looking forward to continuing building my basketball skills and friendship with him.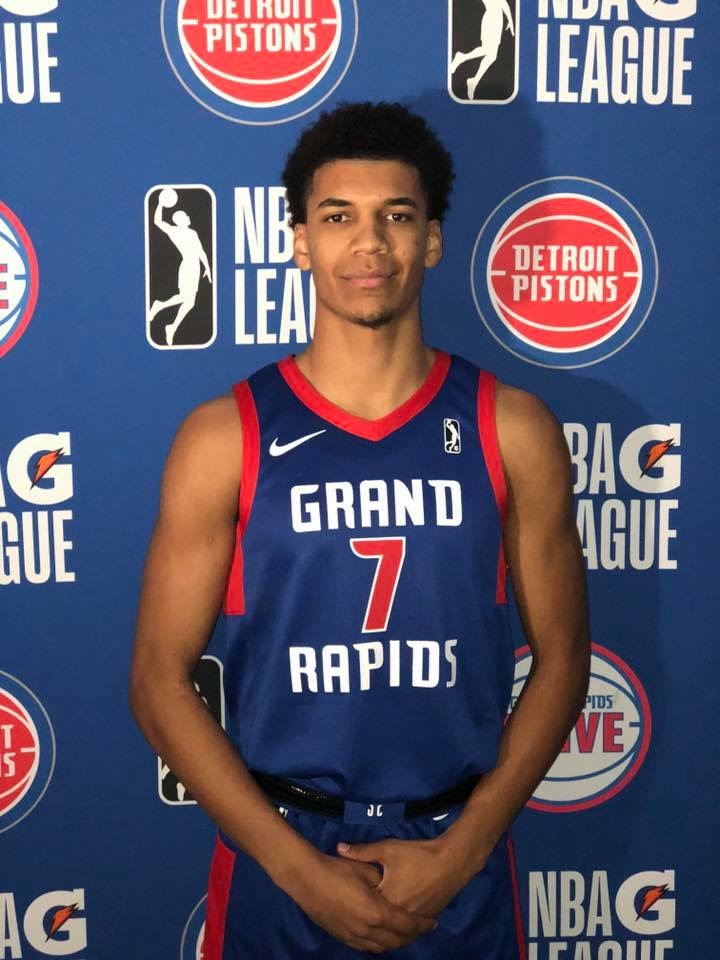 Keshawn Liggins (
All-American,
Pro)
My experience with DJ Shaw training has been a blessing. The training that I received this summer helped me in all facets of my game, continually working on my weakness on the court everyday, to condition to prepare for this upcoming pro season. I was blessed to be trained by DJ because not only did I improve my basketball skills but my mindset and mentality grew throughout the training. Everyday brought a variety of lessons to learn and everything that we did helped me grow physically, mentally, and spiritually. Having a trainer that cares about you off the court is very crucial in the process of growth and are relationship grew everyday because of the caring heart of DJ. I am excited to continue working with him throughout my career and am blessed to have a one of a kind trainer.
Katie McWilliams (
Oregon State, All Pac-12)